ABOUT US
Welcome to Stellantis' 2023
Union Negotiations Website
Negotiations between Stellantis and the UAW began in July. The contract, which represents approximately 43,000 employees expires at 11:59 p.m. on Sept. 14.
Stellantis is one of the world's leading automakers and mobility providers. In North America, it's best known for producing and selling vehicles in a portfolio of iconic and award-winning brands such as Jeep®, Chrysler, Dodge, Ram, Alfa Romeo and Fiat. Powered by its diversity, Stellantis leads the way the region and the world move – aspiring to become the greatest sustainable mobility tech company, not the biggest, while creating added value for all stakeholders as well as the communities in which it operates.
At times on this site, we may make reference to FCA and that is not a mistake. While the merger of FCA and Groupe PSA in 2021 created the global company Stellantis, legally in the United States we are still FCA and a part of the Stellantis group of companies.
The company is executing its Dare Forward 2030 long-term strategy, launching 25 new EVs in North America and targeting +50% of U.S. and Canadian sales to be battery electric by 2030.
The Company, along with representatives from the UAW, have begun the negotiations process. The parties will identify issues and concerns, share perspectives and proposed solutions with the goal of reaching a mutually acceptable agreement that addresses the interests of the Company and our employees to support our long-term success. These will be historic and significant negotiations, laying the groundwork for the future of the auto industry as it transitions to electric vehicles (EVs). The company is executing its Dare Forward 2030 long-term strategy, launching 25 new EVs in North America and targeting +50% of U.S. and Canadian sales to be battery electric by 2030.
As we look ahead to that electrified future, we need to maintain our profitability while remaining competitive. At 40% greater cost than conventional technology, passing the additional cost of electrification on to consumers is not an option as it puts EV affordability at risk for middle-class buyers. As a result, there is an even greater emphasis on operating our plants efficiently. The Company is focused on reducing transformation costs – the costs associated with producing a vehicle (except raw materials) – maintaining high quality and decreasing absenteeism in our plants.
One of Stellantis' core values is We Win Together. Contract negotiations offer the Company and our employees, through their union representatives, the opportunity to work collaboratively to create a stronger tomorrow for the entire workforce.
While the parties each have key priorities in negotiations and many shared interests, we are committed to working with the UAW to help Stellantis reach a competitive collective bargaining agreement. We also are dedicated to providing good jobs that allow families and communities to grow by ensuring we have a competitive and sustainable business.
Updates
Please check back for the most recent updates on Stellantis' negotiations with the UAW.
MANUFACTURING FACILITIES IN NORTH AMERICA
MOPAR PARTS DISTRIBUTION CENTERS
Stellantis operates 20 Mopar parts distribution centers (PDCs) in the United States and two in Canada. These facilities supply replacement and custom parts to dealerships and aftermarket customers.
At-A-Glance
United States Manufacturing
Global Manufacturing
Please select the button to view a list of our facilities and the products manufactured.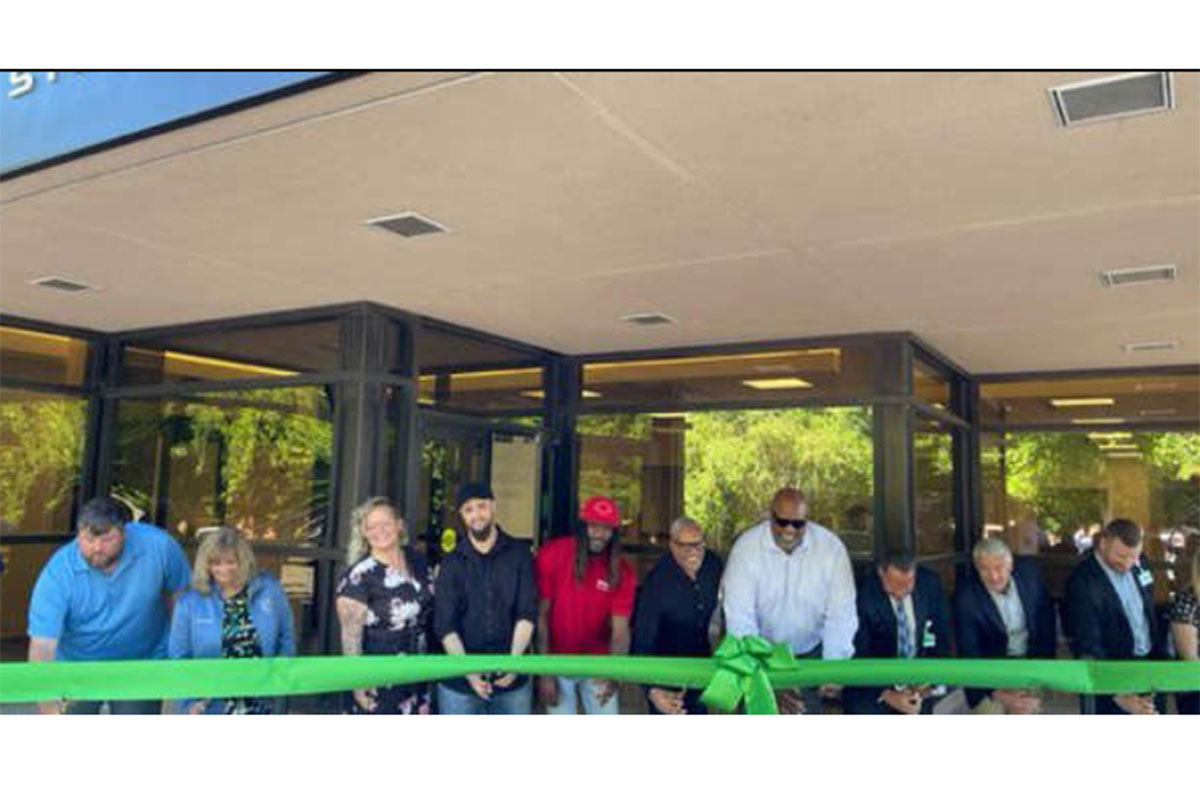 ProMedica Health Center
June 27, 2022
With a focus on keeping people well, Stellantis collaborated with ProMedica Health System in Toledo to open a wellness center to provide a personalized, comprehensive health and wellness experience. The facility exclusively supports the more than 9,500 employees and their families working and living within a 15-mile radius of the facility.
Stellantis and Mopar Volunteers
May 24, 2023
Stellantis and Mopar volunteers planted four types of native perennials at the Center Line-Mopar joint rain garden/pollinator garden project outside of the city's parks and recreation building on Lawrence Avenue in Center Line, Michigan.
Cars and Coffee Event
May 22, 2023
Stellantis Design welcomed a full crowd with their first cars and coffee event since the COVID-19 pandemic. The informal car show brought together as many as 600 enthusiasts – including employees and the public – and more than 400 vehicles to celebrate Detroit's automotive industry and enjoy the weather, coffee and music.
Mittens for Detroit Drive
December 20, 2022
Stellantis employees across Michigan supported the Mittens for Detroit Committee during their annual Mittens for Detroit drive, donating more than 6,000 pairs of mittens and gloves to those in need, including veteran's groups, homeless shelters and schools throughout Southeastern Michigan.
Southeastern High School Intern Program
August 31, 2022
Stellantis' Detroit Assembly Complex offered a unique summer internship program for students at Detroit's Southeastern High School. The program allowed students to get hands-on experience in a manufacturing environment, make valuable connections and learn important lessons regarding the workforce and the automotive industry that will prepare them for their future careers.
Chelsea Proving Grounds hosts Special Olympics
October 4, 2022
The Chelsea Proving Grounds partnered with the Special Olympics of Michigan to take part in a one-day athletic event at the facility. Stellantis employees volunteered to give special needs athletes and their families the chance to compete in bicycle and football events. The partnership between Stellantis and Special Olympics of Michigan has been ongoing since 2011, usually hosting as many as 1,200 athletes.
Stellantis invests nearly $700,000 in Detroit's East Side Communities
December 21, 2020
Stellantis contributed to various funding initiatives committed to improving the quality of life for residents in Detroit's east side neighborhoods. This included $400,000 to the Impact Neighborhood Fund for improvement projects in the Chandler Park, West End, and Riverbend neighborhoods and $285,000 to the Chandler Park Conservancy, enabling the non-profit organization to begin construction on Detroit's first community-based environmental-education plaza.
Kokomo area plants take part in highway clean-up for Earth Day 2023
May 16, 2023
Employees from Kokomo Engine, Kokomo Transmission, Indiana Transmission and Tipton Transmission came together in celebration of Earth Day 2023 to clean up the Company's adopted area located off US35, running from 80W to 50E. The event was made possible by the UAW Local 865 Recreation and Conservation Committee and the Indiana Department of Transportation.
Detroit Assembly Complex – Mack Mural
April 14, 2023
Stellantis commissioned renown Detroit muralist Dr. Hubert Massey to create one of the largest municipal mural installations in the region on the sound barrier wall outside the Company's new assembly plant on Detroit's east side. The mural represents the rich history and bright future of the neighborhood, providing both educational and aesthetic value as well as reflecting the values and identity of the community.
USO, Jeep partnership assembles 10,000 care packages for Armed Forces
July 11, 2023
375 Stellantis employees including members of the Veterans Resource Group, gathered at the Company's Auburn Hills Complex to assemble more than 10,000 care packages filled with items such as shaving cream, deodorant and hand sanitizers for active-duty service members serving around the world. This continues a nearly 70-year partnership between Jeep and the USO.
FREQUENTLY
ASKED QUESTIONS